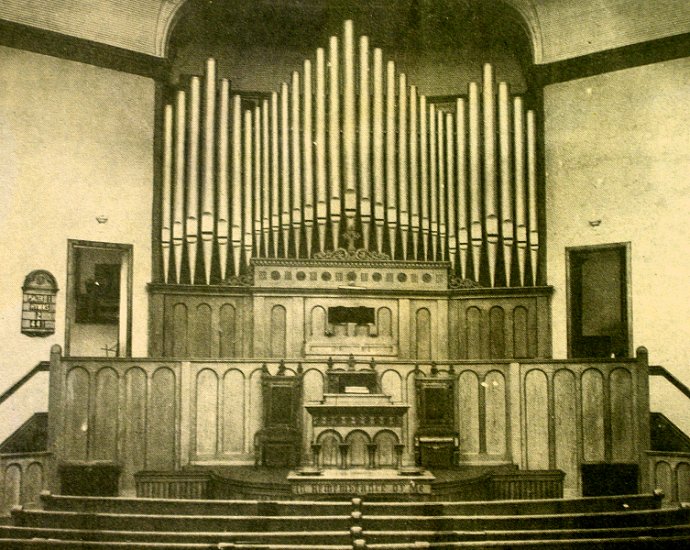 FIRST BAPTIST CHURCH
OWENSBORO, KENTUCKY
Pictured is the former Kilgen Organ at First Baptist Church, Owensboro, KY, built ca. 1920s.
Prior to this organ there was a Hook & Hastings (1895, Opus 1676) 2 manuals, 29 registers.
The Kilgen organ was given to Zion UCC in Owensboro around 1974.
About half of the Kilgen was incorporated with Zion's 3 manual Hillgreen Lane (1929) when it was rebuilt by Glen Underhill in 1974.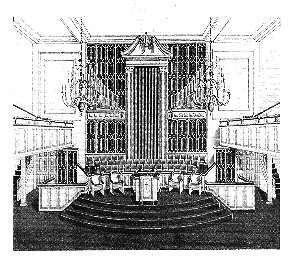 In 1974 a new organ by Reuter was installed at First Baptist with three manuals and 39 ranks.
Information from The Rev. John Schroeder and the Organ Historical Society website:
http://organsociety.bsc.edu/SingleOrganDetails.php?OrganID=14362
Pictures from the Owensboro newspaper and the dedication program of the Reuter organ.
Back to Organ Page