American Guild of Organist

Evansville (Indiana) Chapter
Serving Indiana/Kentucky/Illinois Tri-State Area


FUTURE EVENTS
Spring 2021:
Spring Virtual Member Recital and Hymn Showcase

For this online event, we will showcase recorded performances
of organ-plus duets and individual members
sharing their favorite hymns and hymn arrangements.
Submitting deadline: April 28.
Viewing details will be available in late April or early May.
May 2021:
Annual Meeting and Recital
Our Annual Meeting and Recital will be held
(virtually and in person!)
starting at 6:15 p.m. Monday, May 3
at Henderson First United Methodist Church,
and you are invited to attend however you feel most comfortable!
Links to recent chapter virtual events on YouTube:
October 2020 Members Virtual Recital
December 2020 Virtual Advent Hymn Fest
Program Booklet from our March 2020 Bach-a-thon
2020-2021 Executive Committee Members
---
Resources from the American Guild of Organist
related to COVID-19:
https://www.agohq.org/responding-to-covid-19/
---
---
Made in Evansville!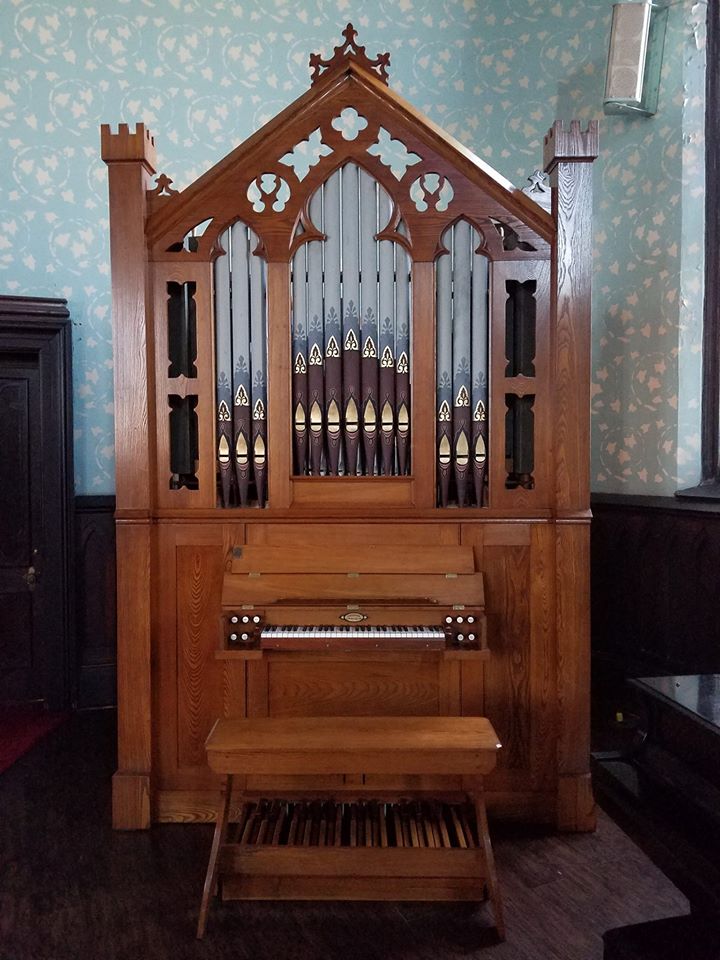 Evansville AGO's
Edmund Giesecke Organ
Restored in Memory of Helen Skuggedal Reed
This organ was built in the Evansville shop of German-born organbuilder Edmund Giesecke (1845-1928), and installed in St. John Lutheran Church in Maribel, Wisconsin in 1889. In 1962 it was donated to St. Timothy Lutheran, a "mission church" in Maumee, Ohio. After St. Timothy merged with another church (becoming Hosanna Lutheran Church in 2011 and eventually moving to a new location in Monclova, Ohio) the Evansville chapter purchased the organ in 2016.


Helen Skuggedal Reed played a crucial role in making contacts, gathering information and encouraging the chapter and community to embrace this project. Restoration was completed by Taylor and Boody Organbuilders in 2018.


The Giesecke organ can now be heard and played at First Presbyterian Church in Evansville. Contact Robert Nicholls at robertn@firstpresevansville.com or call the church for more information.


Link to 2018 CourierPress article and video about the organ


Email Us at
evansvilleago@yahoo.com