FALL PROGRAMS
Friday September 28, 2018 at 7pm

Hymn Festival by the Indiana University Organ Department
at First Presbyterian Church, Evansville
(Meal for performers and chapter members at 6:00pm, RSVP)
Sunday October 28, 2018 at 3pm

Chapter Members' Recital

on the Taylor & Boody Organ at
The Convent of the Ursuline Sisters of Mount St. Joseph
Maple Mount, KY
Sunday November 11, 2018 at 4pm

Re-dedication of the Giesecke Organ
Restored in Memory of Helen Skuggedal Reed
& Thanksgiving Hymn Festival
First Presbyterian Church, Evansville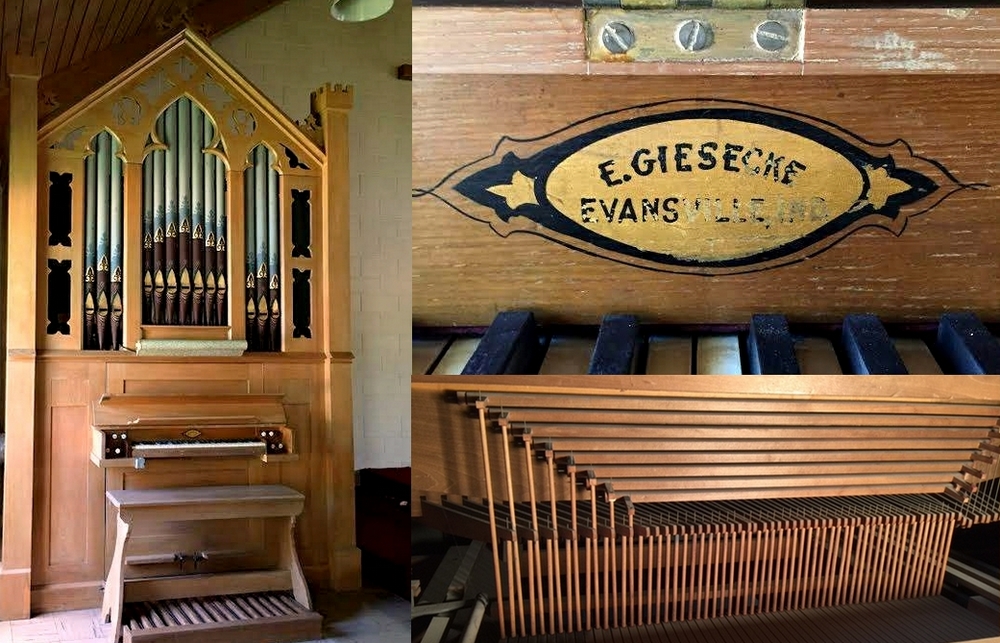 Made in Evansville!
The Historic Edmund Giesecke Organ
Being Restored in Memory of
Helen Skuggedal Reed.

You can read some background about the Evansville Chapter's Giesecke organ
in our July 2016 newsletter.
The organ is currently at Taylor & Boody Organbuilders in Virginia.
We can still use financial help to complete the restoration of this historic instrument
built by the Giesecke organ shop in Evansville around 1900.
Please contact our dean Robert Nicholls
for information about supporting this project.

---
Follow Us on Facebook
Contact Us