PROGRAMS
(Please check with us to confirm dates and times.)
Friday, January 11, 2019, 5:30 p.m.
ORGAN CRAWL FOR ADULTS
Eastminster Presbyterian Church, Evansville
Followed by dinner at nearby Hacienda
(Related Community Event)
Sunday, January 27, 2019, 4:00 p.m.
COMMUNITY HYMN FESTIVAL
and new Rogers organ dedication
Randall Sensmeier, Guest Organist
Trinity Lutheran Church, Darmstadt, IN
Saturday, February 16, 2019, 10AM to Noon
ORGAN MASTERCLASS
with Dr. Christopher Young
St. Anthony Catholic Church, Evansville
Sunday, March 3, 2019, 3pm
MEMBERS RECITAL
St. Meinrad Archabbey
Saturday, April 6, 2019, 9:30am to 12:30pm
PEDALS, PIPES AND PIZZA
with Orgelkids organ
University of Evansville
Monday, May 6, 2019
ANNUAL MEETING
FESTIVAL INSTALLATION SERVICE
6pm at First Presbyterian Church, Evansville
Dinner afterwards at Haynie's Corner (TBA)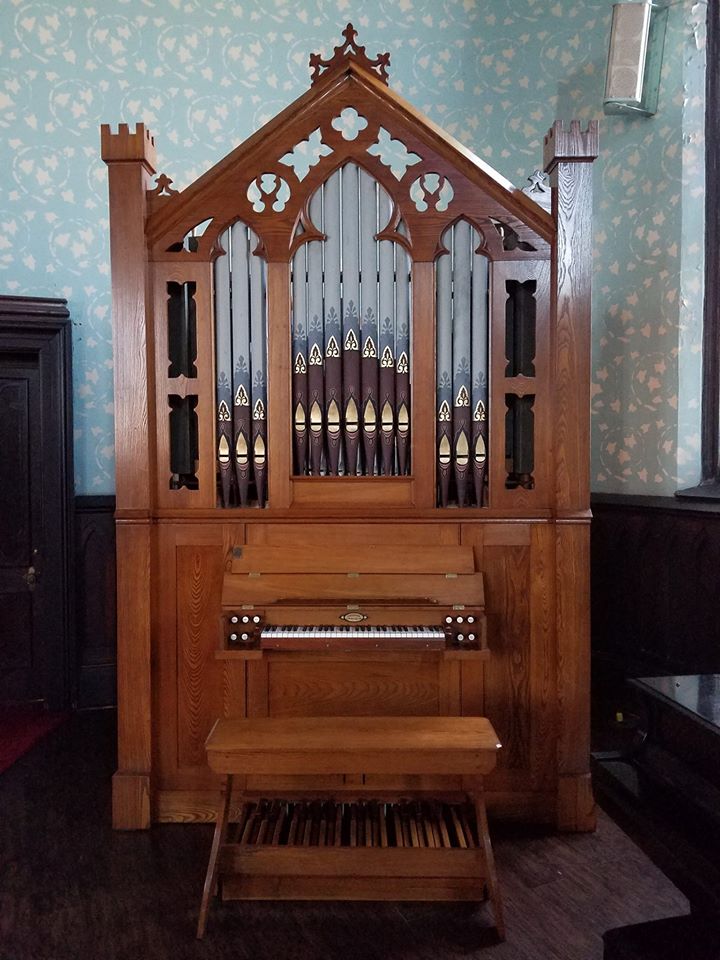 Made in Evansville!
The Historic
Edmund Giesecke Organ
Restored in Memory of
Helen Skuggedal Reed.
See, hear and play the organ at
First Presbyterian Church in Evansville.

---
Follow Us on Facebook
Contact Us